I offer tuition on the Irish flute, the tin whistle, the bodhrán (the Irish frame drum), in traditional singing and sean-nós dance,and occasionally on Scottish smallpipes and Uilleann or Union pipes. In addition to having taught a large number of long term students in a private context over the last fifteen years, I have also taught performance at UC San Diego, San Diego State University (at graduate level), the University of Limerick, New York University and Coronado School of the Arts, both individually and in workshop or ensemble situations.
I am glad to help any level of ability, and have worked with all ages of musician. Though every student is different, I have worked hard to develop ways to help adult learners in particular, who often have their own experiences and ways of learning that may both help and hinder their musical development.
For those who already play their instruments to a reasonable level but in another tradition, western art music violinists, for example, I also offer general tuition in Irish traditional music, repertoire, style and history/context, and have spent considerable time developing ways to communicate the conceptual differences between traditions of music. It can be difficult to transition between traditions without continuing to sound like, say, a classical musician dabbling in Irish music. I have had some notable successes overcoming this among my students, however, and take pride in them sounding like Irish traditional musicians when they play Irish traditional music, regardless of what other traditions of music they may play or have played in.
I aspire to be a tradition bearer, rather than just a music teacher, and as such, when I teach I attempt to communicate not only technical ability and musicality on the instrument, but also the history and contemporary context of the tradition. Among many other topics, in lessons I discuss: significant musicians, both historic and current; regional and individual style and repertoire; oral/aural transmission; archival recording; Irish and traditional music culture; instrument makers; collections, archives, institutions, and festivals.
I am happy to consult on instrument purchases, which can be very difficult and confusing. I even occasionally have a flute or drum or set of pipes to sell myself.
I am also available to teach sean-nós dance workshops.
Please contact me for rates and schedules, or just to discuss your musical goals, options and considerations. I can also provide lessons by skype if local visits are impracticable.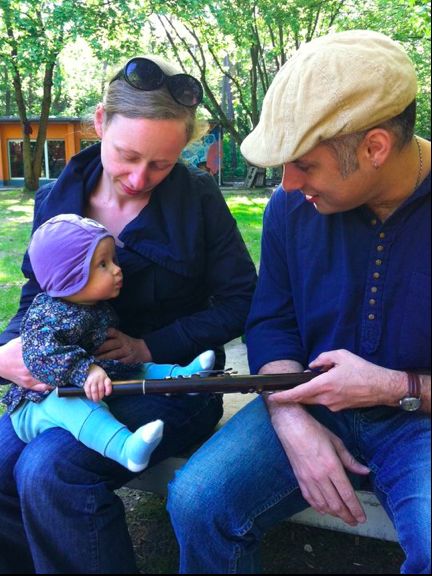 ...with new student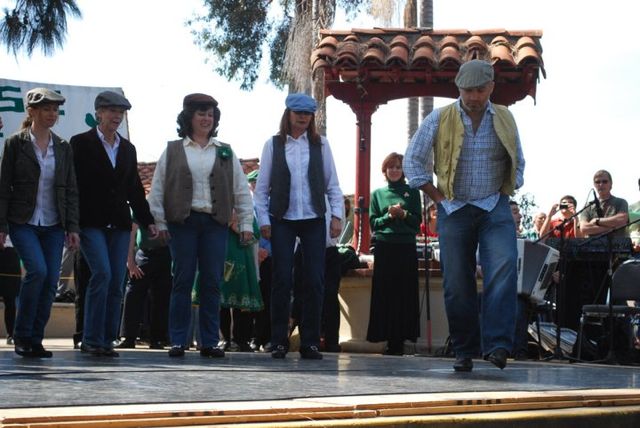 Dancing with some of the Sean-nós Southwest group in San Diego's Balboa Park House of Ireland St. Patrick's Day program