Ben Power
Irish and Border Country Traditional Music and Dance, Ethnomusicology

The Gallowglass Collective
Pete Polansky, fiddle, bodhrán Mikey Prine, step dance
Ben Power, flute, pipes, song
Jonathan Parker, fiddle
W. Law, fiddle
Madeleine Watson, fiddle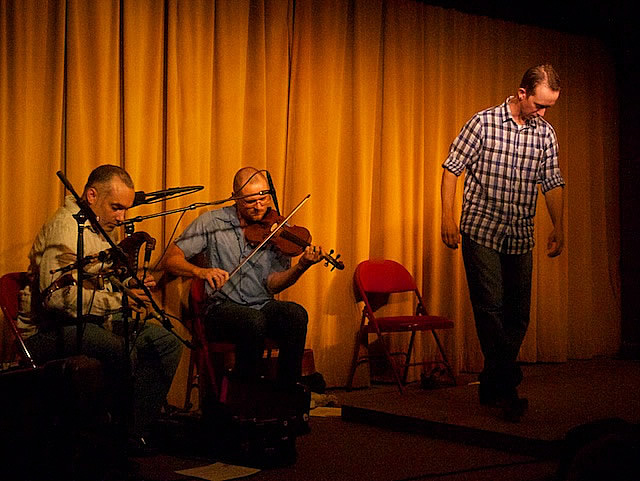 The Gallowglass Collective, named for the Scottish Norse-Gaelic warrior clans that settled in Ireland, plays mainly Irish traditional music mixed with some Scottish trad and music from the Anglo-Scottish border country. The group is made up predominantly of fiddlers, but Ben Power also sings and plays Irish flute and Scottish small and border pipes, and in Mikey Prine, they have a fine percussive dancer from the Irish step dance community who moves beyond the competitive restrictions of his tradition to become another, improvising, musician of the group. Together they produce and exciting blend of celtic music and dance.
Video: Madeleine Watson
Pete Polansky
Born and raised in a Pennsylvania Dutch family in the Amish heartland, Pete Polansky has been studying the violin since childhood. Focusing on jazz violin, Pete attended the Manhattan School of Music and earned his Bachelor's degree in performance from the Berklee School of Music in Boston. In the mid oughts, after spending many late nights in an Irish pub in Berkeley Ca, Pete began to play in a weekly Irish traditional session and at the local Ceili dance and has since focused his musical energy on traditional Irish fiddling. In the middle of a masters degree in Ethnomusicology at San Diego State University, Pete is an active member of the San Diego traditional Irish music community in which he teaches, performs, and plays sessions regularly.
Michael Prine
Michael Prine is one of the country's finest Irish step dancers. A five-time World Championship qualifier, he has placed as high as 3rd at the North American Championships and 16th at the Worlds. He has been a featured dancer for acts as diverse as Natalie McMasters, The Brian Baynes Band, and the Dropkick Murphys. Mikey currently teaches at the Malone Academy of Irish Dance in San Diego. In recent years he has taken up the older, improvisatory and lower to the ground style of Irish percussive dancing known as sean-nós. In the Gallowglass Collective Michael improvises his dancing, mixing these styles as he requires and as serves the music, in addition to performing old traditional style steps and set dances.
Ben Power
Flute and bodhrán player, singer and sean-nós dancer Ben Power is from Liverpool, England. He learned much of his music from the great Irish flute players, Paul McGrattan, Desi Wilkinson and Tom Doorley while living in Dublin, and studying at the University of Limerick, and plays with a driving, percussive style. It was in Limerick also that he was introduced to sean-nós dance at Tráth na gCos, the university's annual traditional dance festival, going on to learn sean-nós and traditional dance from Róisín Ní Mhainín, James Keane and Dr. Catherine Foley. Ben has played and danced with Mick Moloney, Solas, the Cathie Ryan Band and Susan McKeown, among others. He has recorded a CD, the Mouse in the Mug, twice been principle dance teacher at the Sean-Nós Northwest festival in Portland, Oregon and, with the Pride of Erin Ceili Dancers, won consecutive grants from the Alliance for California Traditional Arts to teach sean-nós dance in Southern California. Recently, he has been spending much of his time playing the bellows pipes and researching their revival in Scotland.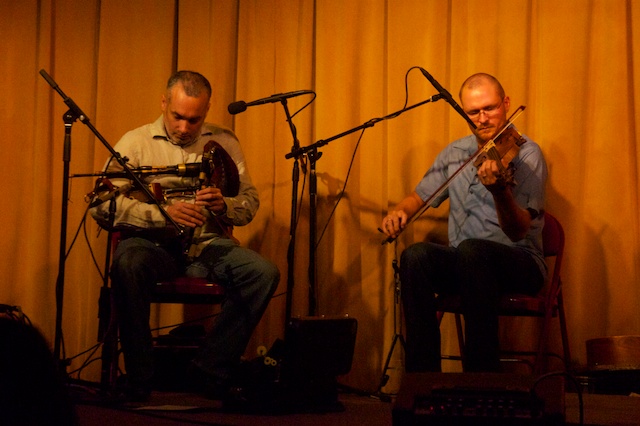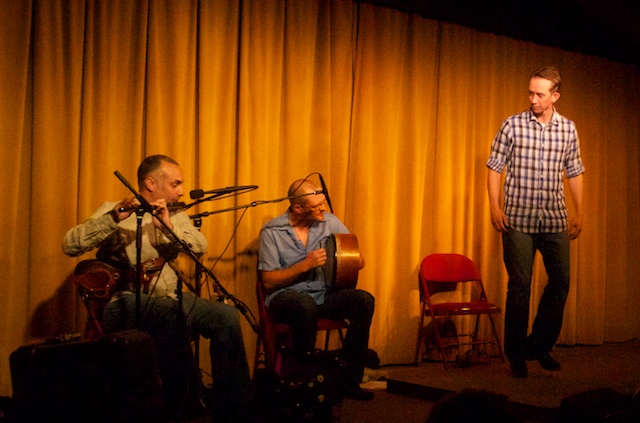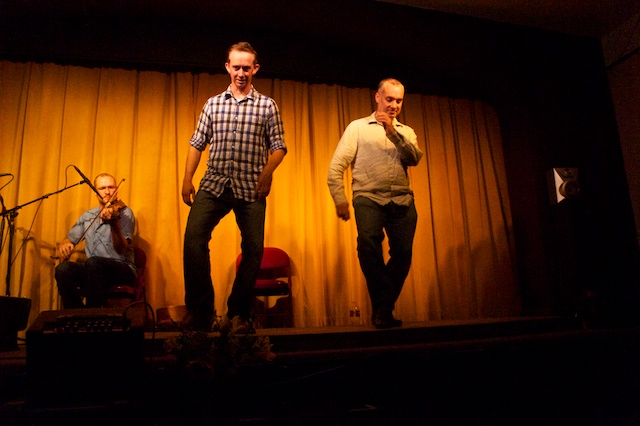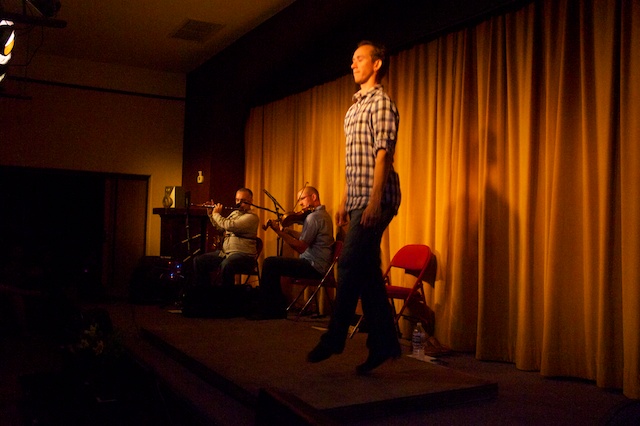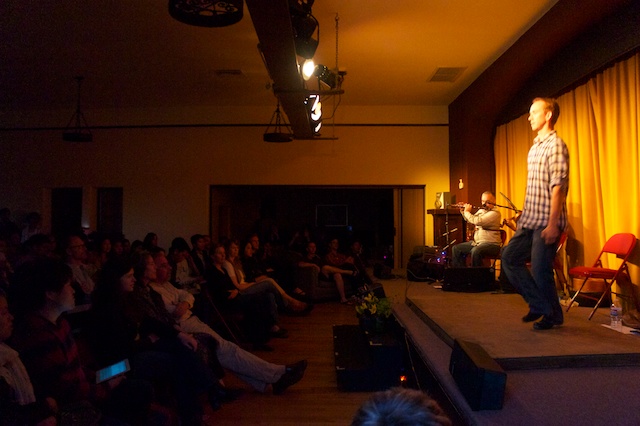 Pictures by Anne Schenderlein