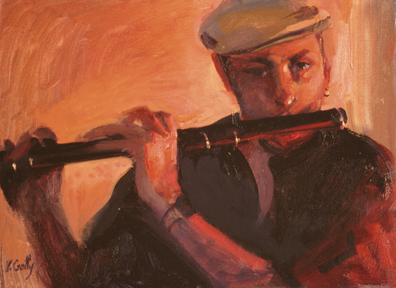 Painting by Vincent Crotty
Irish Flute, bodhrán (frame drum), Scottish smallpipes, song and sean-nós dance performance and tuition available. contact
Visit Sean-nós Southwest for updates on sean-nós dance lessons.
Currently playing with the Gallowglas Collective, 6 o'clock on the first Sunday of every month at the Field in San Diego's Gaslamp Quarter, with (at varying times) Pete Polansky, Jonathan Parker, W. Law and Madeleine Watson (fiddles) and Mikey Prine, dance.
Welcome
3/8/2014
Lecturing at CSU Channel Islands
Performing with the Gallowglass Collective at San Diego State University, March 10th at 6pm.
Performing with Nuala Kennedy Kevin Crehan and Zac Leger at Cal State Channel Islands on April 14th, 2014
DIY website still only partly working, but getting there: Bio, Tuition, Gallowglass Collective, Sean-nós dance, Instruments, Audio, Video, Photos and Contact are all functional
Also:
Monthly sean-nós session/ceili
sean-nós dance lesson schedule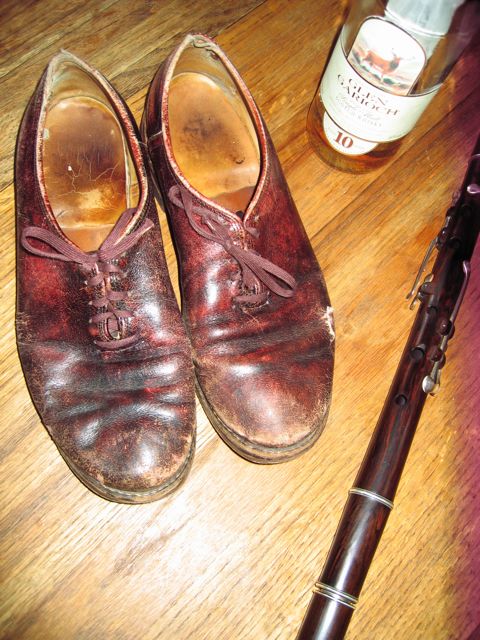 Dancing Shoes