Sean-nós dance is a form of percussive dance, most prevalent in Connemara, that emphasizes rhythm, self-expression and an integral connection to live Irish traditional music. Generally performed informally, it is mostly danced at private and semi-private gatherings, house or pub based Irish music sessions, and community celebrations such as weddings: wherever there is Irish music and a decent floor. The sean nós dancer's main aim is to add percussion (foot percussion) to the music, battering out the rhythm, and the general ethos of the dance is to engage closely with that music and the other musicians playing it, varying steps and rhythms, as they do with the tunes.
Sean nós is usually danced close to the floor - even 'down into the floor' and uses just a small area to dance in. "They used to say, 'a good dancer could dance on a silver tray, and a really excellent dancer could dance on a sixpence'" (Patrick O'Dea) Half doors were frequently laid down to make a dancing platform, and dancing in kitchens and busy pubs certainly requires a certain economy of movement.
Sean nós, once the basics are learned, requires relatively mild physical effort and no monetary outlay (unless you need a new pair of shoes - see below). It is inclusive by nature, encouraging broad participation, not least that of adults who find themselves excluded by the myriad demands of Irish competitive dancing. The steps are neither choreographed nor set, constantly changing during the dance, while becoming progressively more individual as the dancer progresses, leading to dancers developing highly individual styles, highly valued in sean nós circles, and yet never dancing the same dance the same way twice, much like Irish musicians and the tunes.
The inclusive nature of sean nós dance has resulted in the significant growth of its popularity since the 1990's. At that time, marginalized, along with other older and regional styles of Irish dance, by the success of An Coimisiun le Rinci Gaelacha (the Irish Dance Commission) and its competition style and culture, it survived only in its stronghold of Connemara and a few other pockets of influence around Ireland. Since then, though still rare by competition Irish dance standards, it has grown in stature, renown, regard and participation. Sean nós dancers have even begun to tour with major Irish acts, and in the United States, thriving communities of dancers have sprung up in various localities, most particularly Boston (as might be expected) led by Kieran Jordan,and the Pacific North-West (less so perhaps), where Maldon Mehan teaches in Portland, OR, and Alician Guin does so in Seattle, WA. Both Kieran and Maldon offer instructional DVDs, available here, which demonstrate and teach some sean-nós steps. I myself dance and teach in and around New York City, having previously done so in San Diego, where I won consecutive grants from the Alliance for California Traditional Arts.
Shoes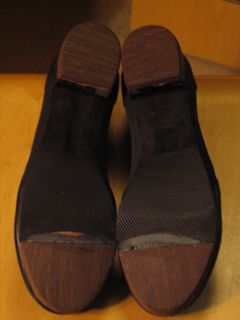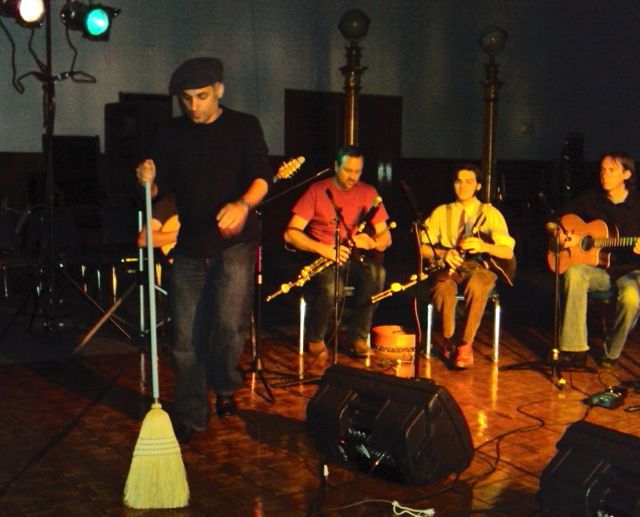 My friend and colleague Kieran Jordan, the great sean-nós dancer from Boston, likewise recommends hard, smooth leather soled shoes, saying, "thrift store buys (rather than official "dance shoes") can still be the best finds! For loud heels, a wood heel is nice."
She continues with advice on possibly doctoring shoes once you've got them:
-A cobbler can add a second layer of leather on the sole. Try to add this "second sole" on the toe and heel sections, but not right under the arch, otherwise the shoe will get really stiff, making it hard to stand up on the balls of the feet.
-A cobbler can also add toe and heel plates — the small, metal mini-taps that are designed to protect the shoe from wear. This is what a lot of the Irish male sean-nós dancers do. They create a loud sound without being quite as metallic as full taps.
-Ask your trusty cobbler for other suggestions. My guy here in Boston (Morris Shoes, Allston) has added a layer of "neolite," I think it's called. It's loud and stiff, with a decent tone.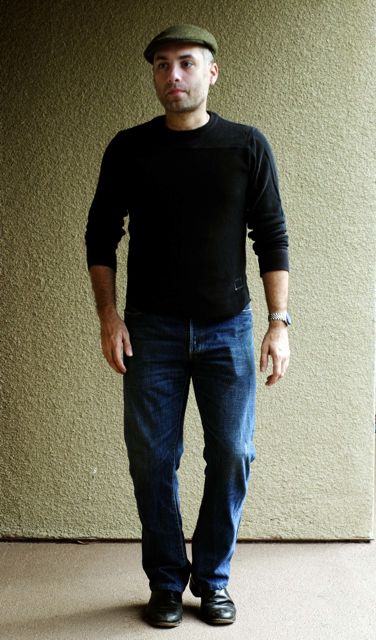 Sean nós dancers use a fairly wide assortment of shoes for their dancing, and it really comes down to personal preference. Ideally, shoes with heavy leather soles on a wooden floor give (at least in my opinion) the nicest sound - matching well with the accoustic instruments, and hearable while not demanding they be the center of attention. Taps are too sharp and metalic sounding - Irish competition dance shoes give too vivid and loud a thwock to fit the music and the scene - rubber soles tend to not give enough of a sound and are frequently difficult to dance in. In addition to my heavy leather soled walking shoes by the bespoke boot maker, Peter Limmer, of New Hampshire (see below - they weren't made for me, of course, they apparently used to belong to Marriane Limmer herself, and I got them for a donation to the mountain rescue), I have a pair of shoes with hardwood taps attached to them which I like dancing in when I want a little more sound (see above) - the wood was put on by Charmaine Slaven, an Appalachian dancer in Seattle.